We offer a total strategic solution.
A DYNAMIC COMPANY
And we have a simple mantra: "Your space is our space."
We're more than happy to handle any individual aspect of your project, yet you'll find that all of our expertise combined provides you with a total solution that supports your brand effort from design inception to logistics and build out, and ongoing maintenance
Together, our Global Management Team has a total of 183 years in the brand services business. Combine that amount of expertise with our staff of talented Global Project Managers and you have a powerful team to support your business not only strategically, but moment to moment on the ground.
An unrivaled global network with deep local connections.
Within our formidable network, we have some of the most reliable, ingenious, and creative people in the brand services business, delivering innovative retail strategies direct to you or your client through our time-tested project management solutions.
As a global retail services provider, we strategically deliver multiple solutions to the most demanding clients on 6 continents. So whether you have 2 or 2,000 locations, we're able to provide the service and reliability you can count on to take care of your brand.
No matter the scope, let's make your project Dynamic. Together.
---
Our Global Management Team is exactly that. A true team.
Each with complementary skills and a level of trust in one another that translates to complete confidence in what we can provide you and your particular project.
Evan Giniger
Founder / President
Gerry Walsh
Managing Director
Scott Bernstein
Executive Vice President
Rich Bornheimer
Vice President, Client Relations
Laurie Chalmers
Deputy Managing Director
Debra Gambino
Vice President, Finance
Larry Grossman
Global CFO
Mark Hilzenrath
Executive Vice President
Jillian Kellas
Vice President, Operations
Rob O'Brien
Global Construction Director
Dan Scandiff
Executive Vice President, Global Sales
Tom Sutton
Creative Director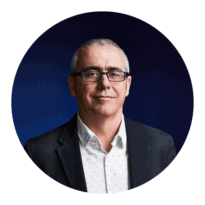 Neville Verdon
Architectural Director
---
C.A.R.E. is at the core of who we are.
PHILOSOPHY
At Dynamic, we strive to maintain a sustainable business while exemplifying the qualities of superior leadership, exceptional service, and principled behaviors.
It drives excellence in our work, and is the magic sauce that has deepened and grown our network from day one. Our values guide our work every day:
Collaboration – We're all on the same team. We work with our clients, suppliers, and each other to achieve a defined purpose through collective participation and engagement. There is no us vs. them.
Accountability – We own every step of the process. We strive for a positive solution in all situations and pride ourselves in taking responsibility for the outcome, no matter the result.
Reliability – We're dependable. We fulfill our commitments to our clients and colleagues with consistency, dependability, accuracy, and honesty, and by communicating with respect.
Empathy – We listen. We seek to experience an understanding of another's thoughts, feelings, and condition from his or her point of view regardless of any perceived differences we may experience.
---
PHILANTHROPY
We've met someone who's been shaking things up for as long as we have.
In addition to supporting our local charities, Dynamic has partnered with Clean up the World, a twenty-five year old global non-profit that's active in 130 countries around the world. Clean Up the World is a United Nations Environmental Partner that offers planning tools and event resources in support of Dynamic's local office environmental initiatives around the globe.
Throughout the year, with CUW's support, each of our local offices identifies an issue that's close to our hearts, such as tree and habitat restoration, marine environment care, or urban recycling to name a few, and contributes manpower, organizational expertise and donations to these important conservation efforts.
You can check out our friends if you like at cleanuptheworld.org.
We're sure they'd like to hear from you.